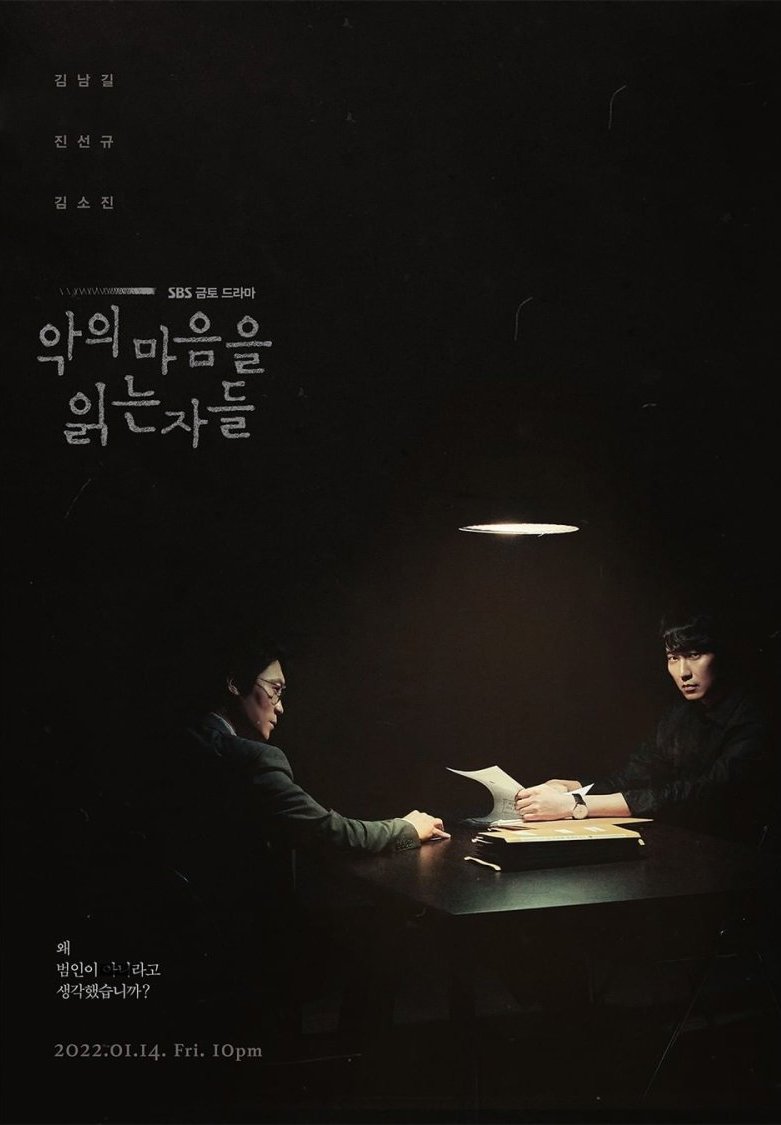 Sinopsis Drama Through the Darkness (2022):
Drama Korea Through the Darkness mengisahkan awal mula para profiler (pembuat profil) yang harus melihat ke dalam pikiran mereka untuk mengusir iblis yang tidak bisa disebut manusia di zaman ketika kata pembuatan profil tidak dikenal dan tidak ada konsep psikopat, ketika serangkaian penjahat keji seperti Yoo Young Chul, Jung Nam Gyu, dan Kang Ho Soon muncul.
Profiler aslinya, Kwon Il Yong, menjadi seorang perwira polisi pada tahun 1989 dan menjadi profiler pertama di Korea pada tahun 2000. Namanya diumumkan ke publik ketika dia membuat profil pembunuh berantai seperti Yoo Young Chul dan Jung Nam Kyu. Kim Nam Gil berperan sebagai profiler dari tim analisis perilaku kriminal Badan Kepolisian Metropolitan Seoul, yang melihat lebih dalam ke manusia dan melihat orang lain dengan lebih halus.
Detail
Drama: Through the Darkness/ 악의 마음을 읽는 자들
Also Known As: Those Who Read the Minds of Evil , Those Who Read Hearts of Evil , Inside Criminal Minds , Agui Maeumeul Ilgneun Jadeul , Akeui Maeumeul Ilkneun Jadeul
Screenwriter: Seol Yi Na
Director: Park Bo Ram
Genres: Thriller, Mystery, Crime, Drama
Country: South Korea
Episodes: 12
Aired: Jan 14, 2022 – Feb 19, 2022
Aired On: Friday, Saturday
Original Network: SBS
Duration: 1 hr. 10 min.
Cast
Main Cast
Kim Nam Gil as Song Ha Young
Jin Sun Kyu as Kook Young Soo
Kim So Jin (김소진) as Yoon Tae Koo
Supporting Cast
Lee Dae Yeon as Baek Joon Shik
Ryeoun as Jung Woo Joo
Kim Won Hae as Heo Kil Pyo
Kong Sung Ha (공성하) as Journalist Choi
Ko Gun Han
Jung Man Shik
Download Drama Korea Through the Darkness Subtitle Indonesia
Source & Encoder
Nodrakor.icu, Dramaencode.co, Drachindo.net
Jadwal tayang JUM'AT & SABTU malam di Korea.