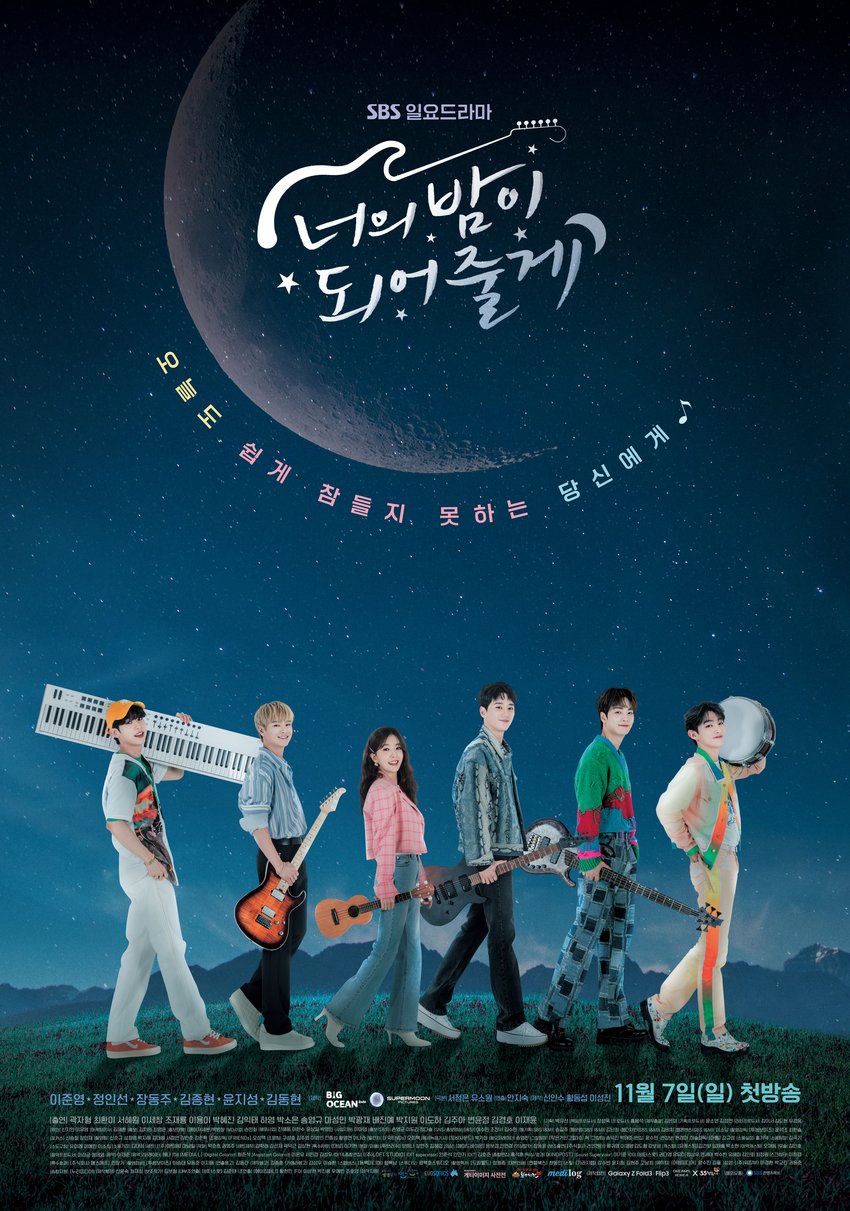 Sinopsis Drama Let Me Be Your Knight (2021):
Serial drama ini akan berfokus pada kisah cinta seorang bintang idola bernama Yoon Tae In (Lee Jun Young) dan dokter bernama In Yoon Joo (Jung In Sun).
Yoon Tae In adalah vokalis, pemimpin, serta produser dari band kenamaan, LUNA. Menjadi anggota band membuat dirinya memiliki banyak penggemar dan dicintai di seluruh dunia. Namun, di balik segala kesuksesannya itu, Yoon Tae In ternyata memiliki kebiasaan tidur berjalan.
Di sisi lain, In Yoon Joo merupakan seorang wanita yang ramah dan bekerja sebagai pemandu wisata bagi orang tua. Suatu ketika, dirinya terlibat dalam kecelakaan hingga berakhir sebagai dokter palsu di asrama band LUNA.  Kisah cinta mereka dimulai ketika In Yoon Joo secara diam-diam merawat Yoon Tae In. Bagaimana kisah lengkap Yoon Tae In dan In Yoon Jo?
Detail
Drama: Let Me Be Your Knight/ 너의 밤이 되어줄게
Also Known As: I Will Be Your Night , I'll Be Your Night , Idol's Doctor , Idol Doctor , Neoui Bami Dweeojoolge , Neoui Bami Doeeojulge , Aidol Joochiui , 아이돌 주치의 , I'll Become Your Night
Director: Ahn Ji Sook
Screenwriter: Shin Seo Ha, Hae Yeon, Seo Jung Eun, Yoo So Won
Genres: Music, Comedy, Romance, Drama
Country: South Korea
Episodes: 12
Airs: Nov 7, 2021 – Jan 23, 2022
Airs On: Sunday
Original Network: iQiyi, SBS
Duration: 1 hr. 10 min.
Cast
Jung In Sun as In Yoon Joo
Lee Jun Young as Yoon Tae In
JR as Lee Shin
Yoon Ji Sung as Kim Yoo Chan
Kim Dong Hyun as Woo Ga On
Jang Dong Joo as Seo Woo Yeon
Download Drama Korea Let Me Be Your Knight Subtitle Indonesia
Source & Encoder
Nodrakor.icu, Dramaencode.co, Drachindo.com
Jadwal tayang MINGGU malam di Korea.