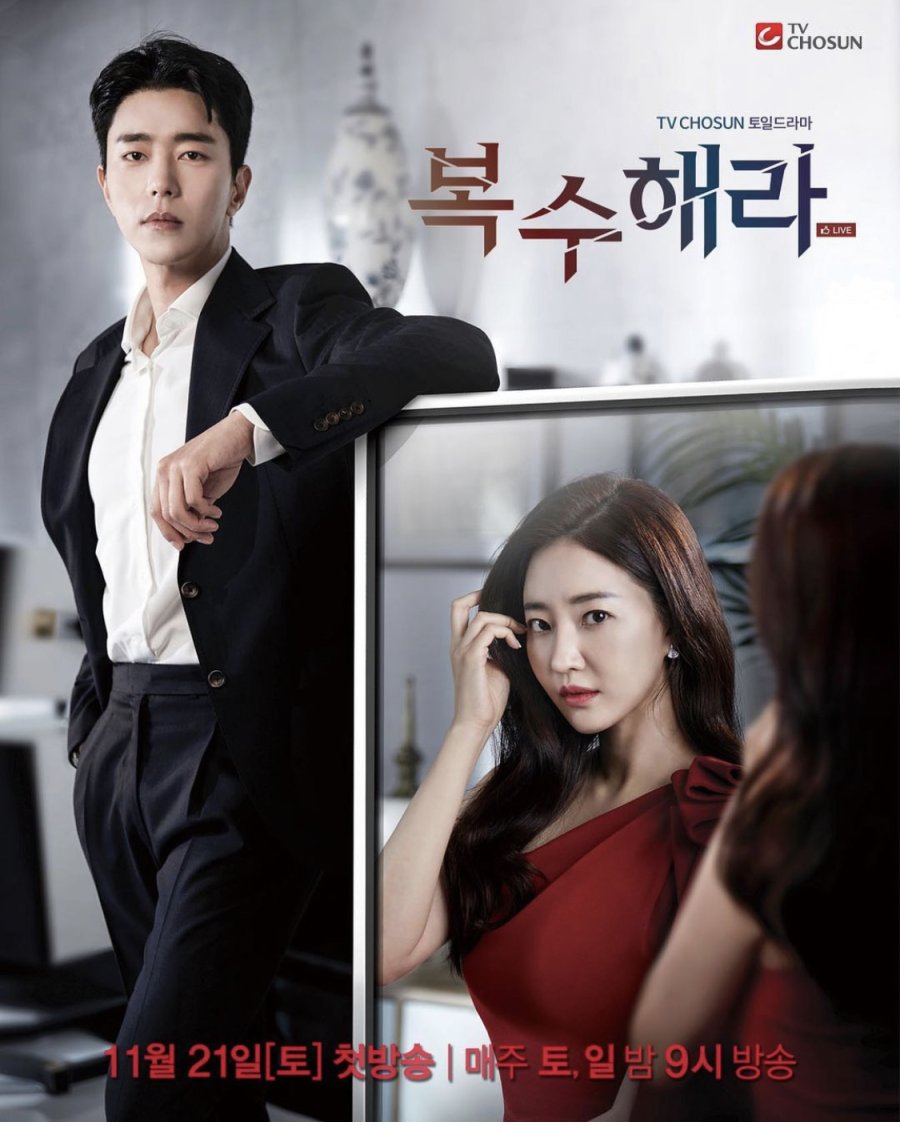 Drama Korea The Goddess Of Revenge :
Drama ini menceritakan kisah balas dendam Kang Hae Ra (Kim Sa Rang) terhadap mereka yang menguasai masyarakat. Dia adalah reporter influencer yang trendi sampai skandal palsu menghancurkannya. Dia bersumpah akan membalas dendam pada mereka yang menyakitinya.
Sementara itu, Cha Min Joon (Yoon Hyun Min) adalah seorang pengacara berdarah dingin dengan tingkat kemenangan 100%. Setelah keluarganya terjebak dalam skema dan hancur, dia hanya memikirkan kesuksesannya dan membalas dendam untuk keluarganya.
Detail
Title: 복수해라/ The Goddess Of Revenge
Also Known as: Channel O Hara Revenge
Genre: Melodrama, Mystery, Revenge
Episodes: 16 (To Be Confirmed)
Broadcast network: CSTV
Broadcast period: 2020-Nov-21 to 2021-Jan-10
Air time: Saturday & Sunday 21:00
Cast
Main Cast
Kim Sa Rang as Kang Hae Ra
Yoon Hyun Min as Cha Min Joon
Supporting Cast
Yoo Sun as Kim Tae On
Jung Man Sik as Kim Sang Goo
Yoon So Yi as Goo Eun Hye
Park Eun Hye as Cha Mi Yeon
Jung Eui Jae
Production Credits
Director: Kang Min Koo
ScriptWriter: Kim Hyo Jin
Download Drama Korea The Goddess Of Revenge Subtitle Indonesia